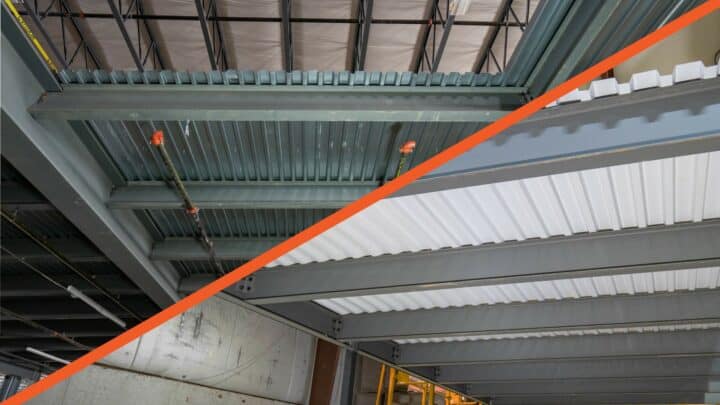 B Deck is available in 20 or 22 gauge in either white bottom or galvanized finishes.
White bottom decking is popular for mezzanine applications because it enhances lighting on the underside of the structure.
B Deck is typically used in commercial roofing applications or mezzanine flooring structures where plywood or resin deck is used as the finished floor.
Learn More