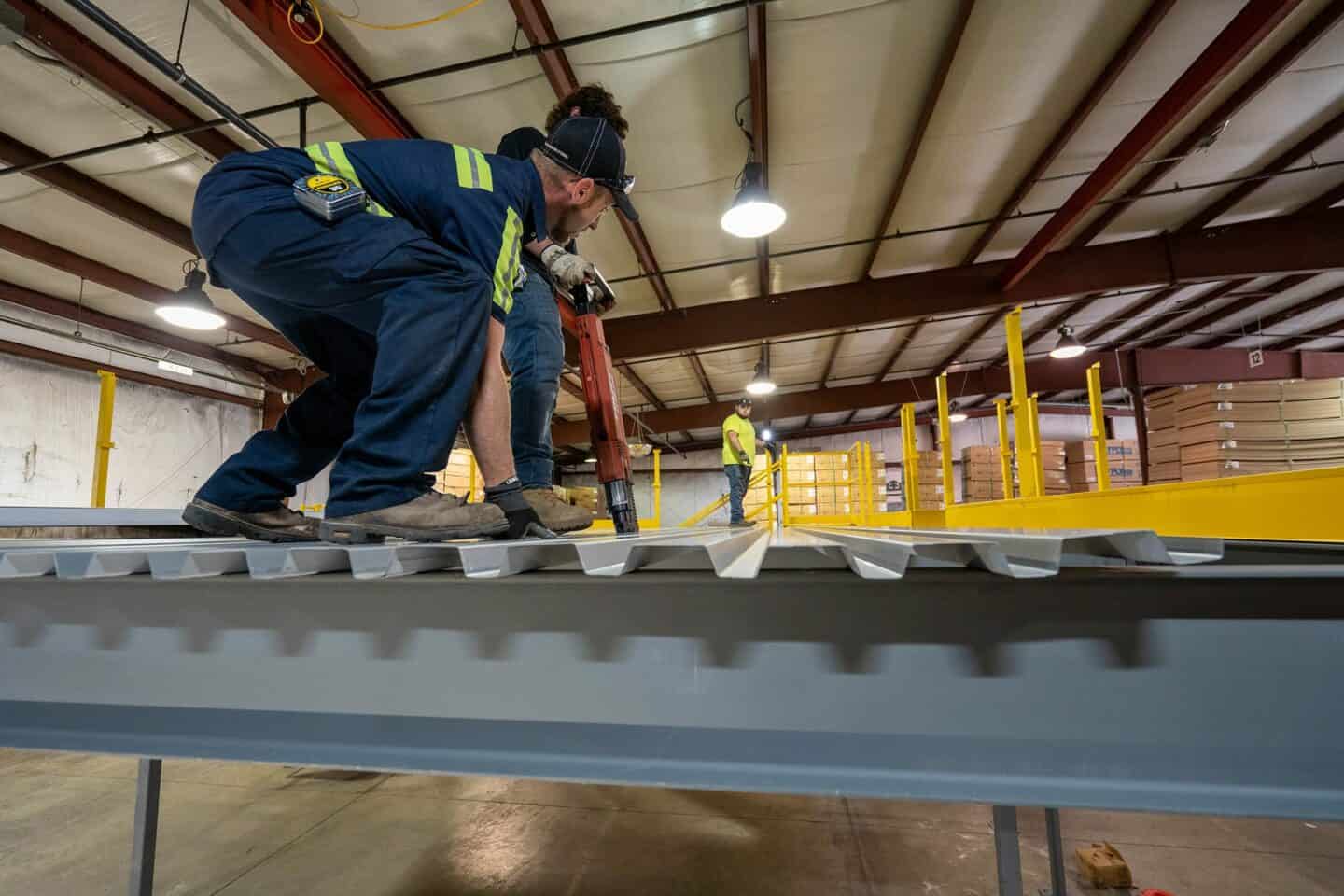 B Deck
Roof & Floor Metal Decking
B Deck is the smart and affordable design for roof and mezzanine structures.
Easy to Install
Customers Love Working with B Deck
Affordable
Save Time & Money

Are You Held Captive by Unknown Lead Times?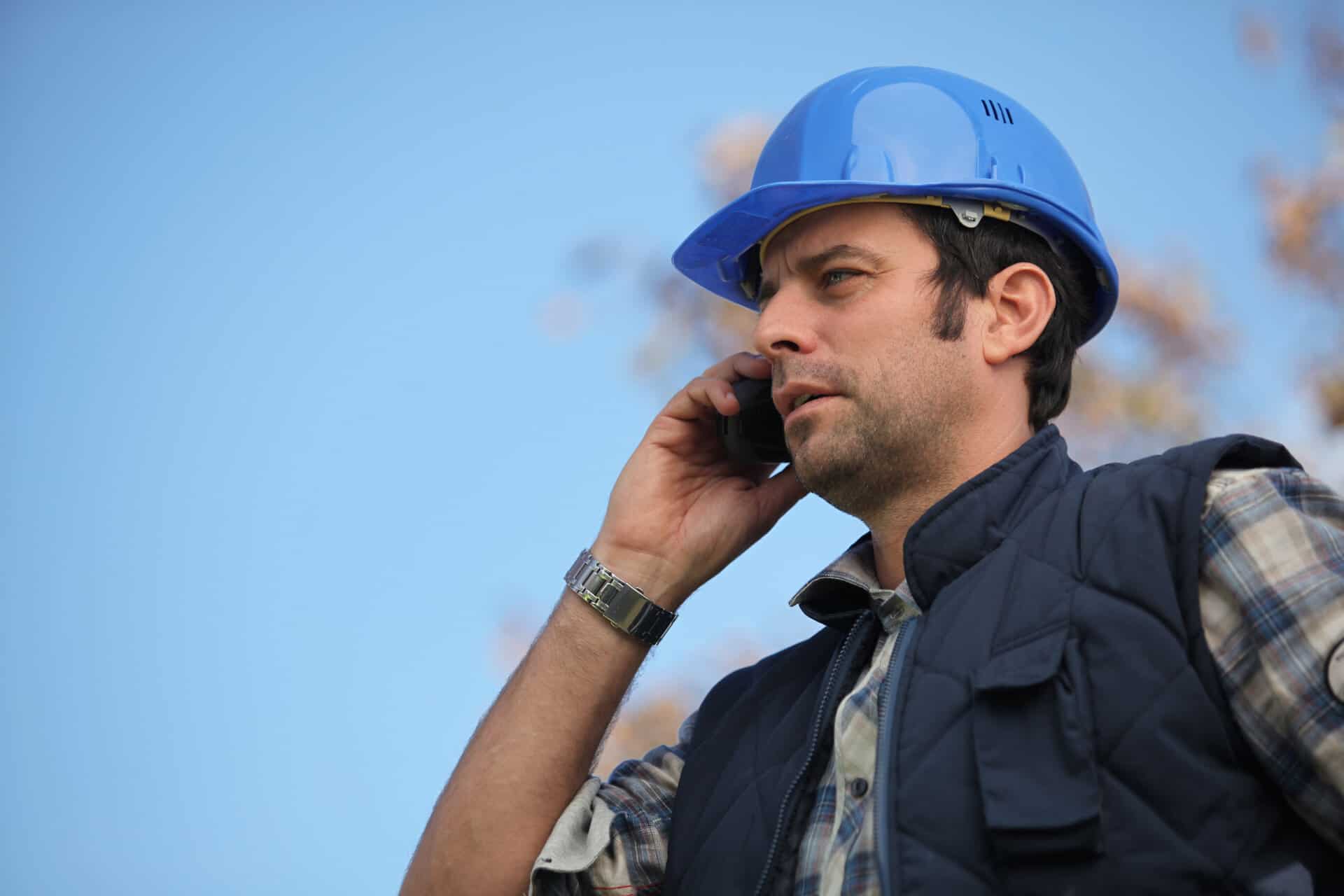 B Deck Features

B Decking is not only easy to install and affordable, it's also available on-demand with next day pickup.

Easy to Install
B Decking fits together like your 3-year-old's puzzle. Your crew will fly through the install keeping your project ahead of schedule. Ask us about our Hilti decking nailers to save even more time.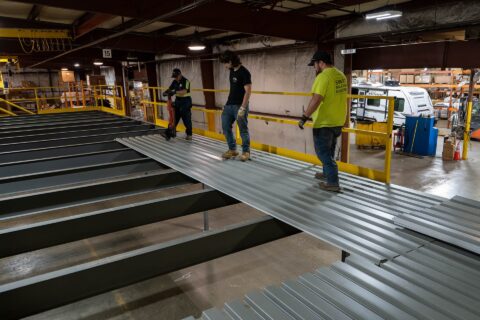 Affordable
B Decking is both versatile and affordable. Save up to 35% based on size of order.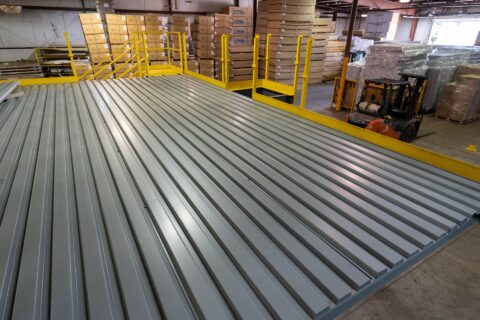 Next Day Pickup
It's important to get B Decking when you need it so the job can be completed on time. We offer next day pickup for customers in our
service areas
.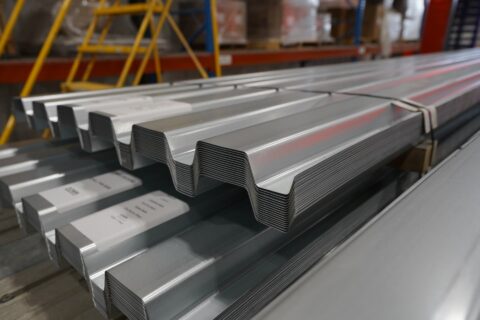 Order Decking
Different Ways to Use B Decking

B decking is versatile. Different customers have different uses. Here are just a few of the basic ways it's used.
Order Decking
Types of B Deck Material
We offer 20 and 22 gauge b deck and galvanized or white bottom finish.
20ga x 1.5" Galvanized
B Deck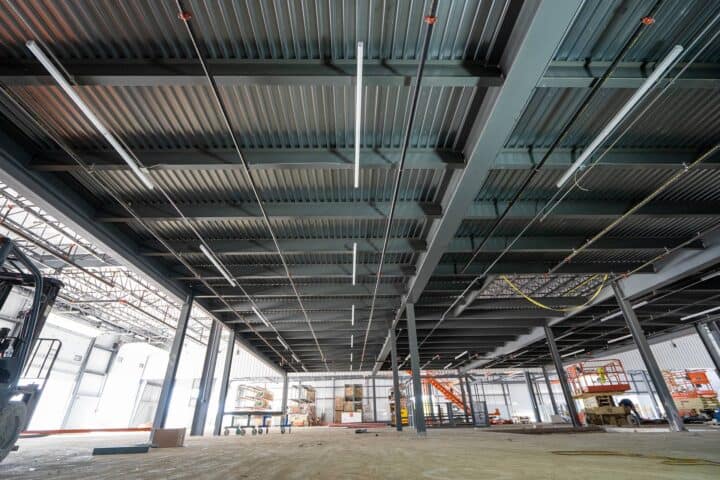 20ga x 1.5" White Bottom
B Deck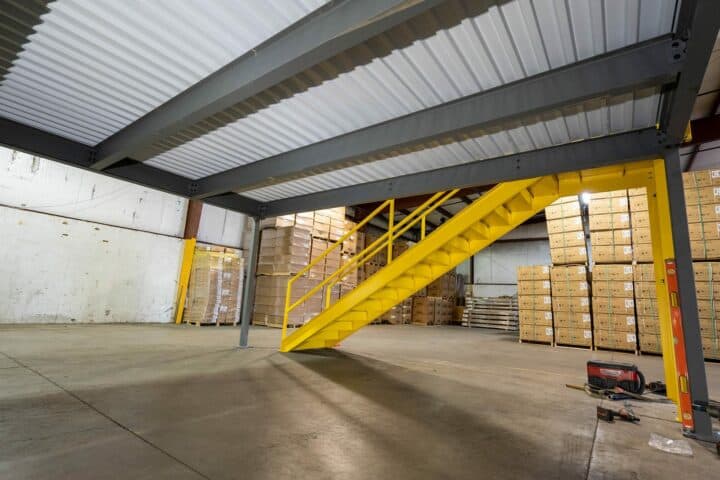 22ga x 1.5" Galvanized
B Deck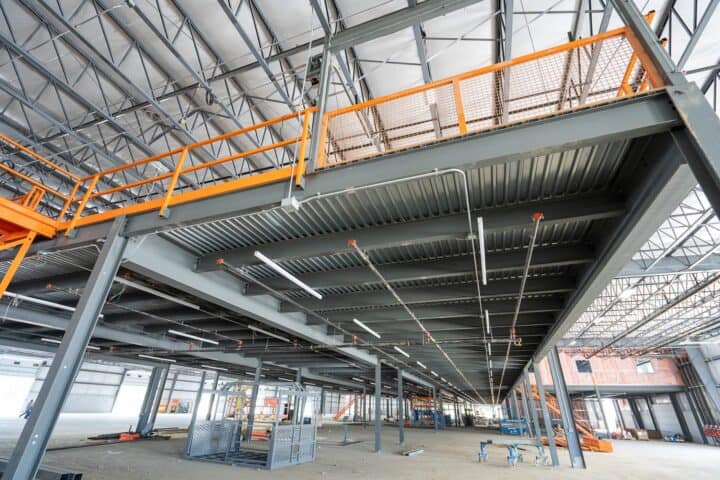 Order Decking
Ordering Steel Decking Is Easy
Your time is valuable. We made the process of ordering, scheduling, and picking up your material as seamless as possible.
1. Place Order Online
Use our easy-to-use steel deck order form to place and pay for your order online.
2. Choose Pickup or Delivery Date
During the checkout process you'll be asked to choose your pickup or delivery date and time.

3. Finish Project On Time

With your steel decking ready when you are, you can finish your project on time!

Order Decking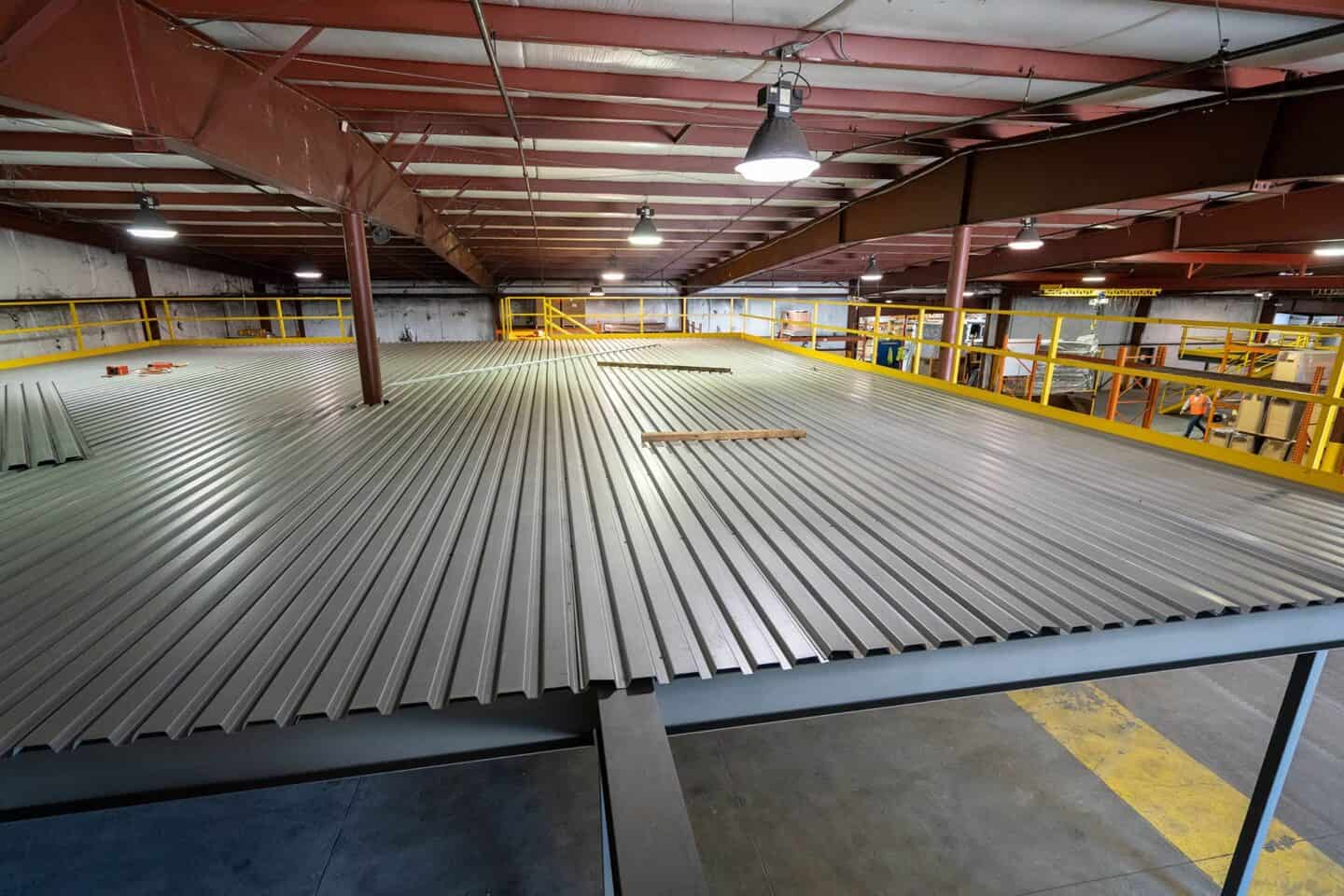 What Customers Are Saying
Our team is dedicated to provide on time deliveries every time. Your project deadlines are as important to us as they are to you.
In today's world of supply chain issues I have come to expect disappointment when ordering building materials. Not so with Structure Deck. I placed the online order on a weekend, received an email first thing Monday morning confirming the order. That was followed up with a phone call to see if they could deliver that same week. And to top that off their pricing was on point for a custom cut to length product even compared to my local supply house on stock lengths. 5 stars all the way around. I will definitely use them again.
We needed a quick turnaround on B Decking for the canopy over the main entrance at Grand Design's new Customer Support Center… [Structural Deck] was able to deliver the material within 2 days of my order and kept our project on schedule.
Frequently Asked Questions
These are the common questions that come up about ordering, steel decking material, etc. If your question isn't answered send us a message.

Our galvanized decking is G40 which has a designated coating of .40 oz/square foot.
We recommend that 22ga B Deck be used for roof decking only. This gauge is not optimal for mezzanine decking applications, especially when fastening wood flooring with screws, due to this lighter gauge.
Structural Deck only provides decking material. We do not offer any installation services.
While some of our customers attach their decking using self-tapping screws, on larger projects we highly recommend that you consider the Hilti nailer method. It works great in both bar joist and beam structures. We would be happy to set you up with purchase or rental of this equipment. Thousands of fasteners are on our shelf.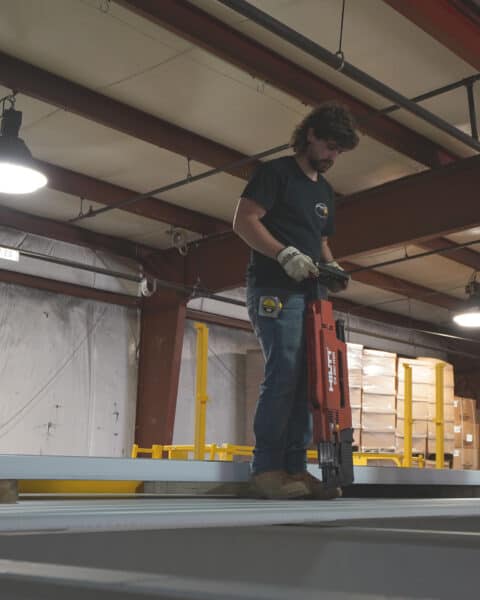 It is recommended that all metal decking be shipped to the job site under a tarp and then stored out of the elements to avoid corrosion or surface rust.
This is especially important with White Bottom decking as surface rust from moisture shows up very quickly if left outside. We recommend that all decking be stored off the ground with one end elevated.
We have 20 and 22 gauge available for both B Deck and Form Deck. 20 gauge is .036" and thicker than 22 gauge at .030"
How long do you want it? You can choose a custom length between 3'-35' with 1" increments. We will roll form and cut it right to your specs.
Our White Bottom decking is painted with a brilliant reflective paint similar to the coating on a light fixture. This is recommended when you want the bottom or underside of your structure to have maximum brightness for a work space.
Galvanized decking is generally less cost per square foot but gives the same rated capacity. This can be used for general construction when the decking is covered by a ceiling or the end user is not concerned about brightness.
Galvanized is also recommended for form deck applications as the concrete being formed has moisture and wants to cause premature rust on the decking.
We offer 1-1/2" B-Decking in either 20 or 22 gauge which is commonly used for commercial roofing applications spanning across purlins, joists, or other support members.
We offer next day delivery from our Nappanee location. It's a $100 flat rate and available in a 75-mile radius around Nappanee, IN. We also offer next day pickup.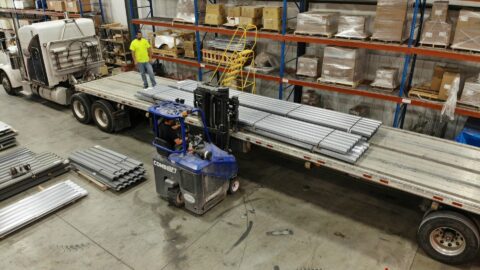 We offer the following delivery options:
Free Customer Pickup in Nappanee, IN 46550
Delivery within 50 miles of Nappanee - $99
Delivery within 75 miles of Nappanee - $199
Delivery within 125 miles of Nappanee - $299
Delivery within 200 miles of Nappanee - $499
Delivery over 200 miles of Nappanee - Freight quote sent prior to shipment
Place your order online. Choose your material type, length, and quantity of sheets. You can add different material types and lengths to the same order.
Choose either pickup or delivery and then enter payment details to complete the order. You will get a confirmation email with details within minutes of placing your order.